Under långresan 1965-66 besökte Älvsnabben San Juan på Puerto Rico i februari 1966. Från Marie Garcia som numera bor i Oklahoma med sin familj har jag fått följande berättelse via mail eftersom hon hittat våra Älvsnabbensidor på Internet.
"In Feb. 1966 a training military Ship From Sweden name Alvsnabben visit the island of Puerto Rico.
My grandfather Erik Gerhard Berg was a swedish resident in P.R. by that time. He received an invitation to visit the ship and a reception giving by the Mayor of San Juan and the Swedish consulate to Honor The Crew of the Ship. Being the only swedish citizen in the Island, he received an special invitation from the Captain of the Ship Nils Rydstrom to the reception.
I remember going to this ship and trying for the first time some swedish chocolates."
Hennes morfar är ej i livet mer men hennes mor har kvar en del minnen från besöket, bl a inbjudan och sånghäfte från besöket ombord.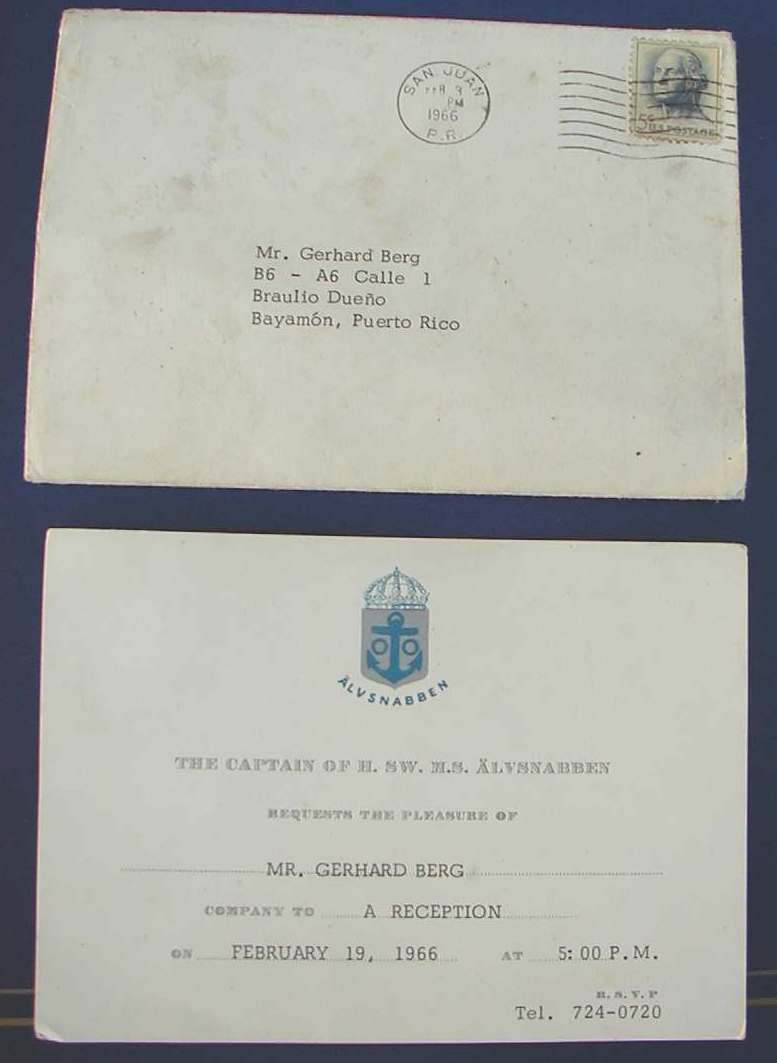 Mr. Gerhard Bergs inbjudan till mottagningen på Älvsnabben.

Maria berättar vidare i sitt mail:
"He left from Sweden in 1917 a never return, having the opportunity of
being with people of his homeland after so many years, and with his history as crew member of different ships. I think this must have being one of the happiest days of his life."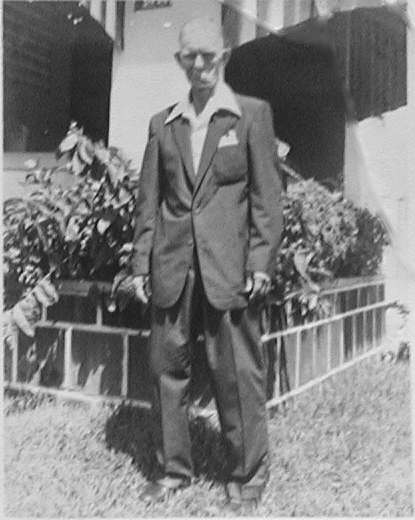 Maries morfar Erik på äldre dar.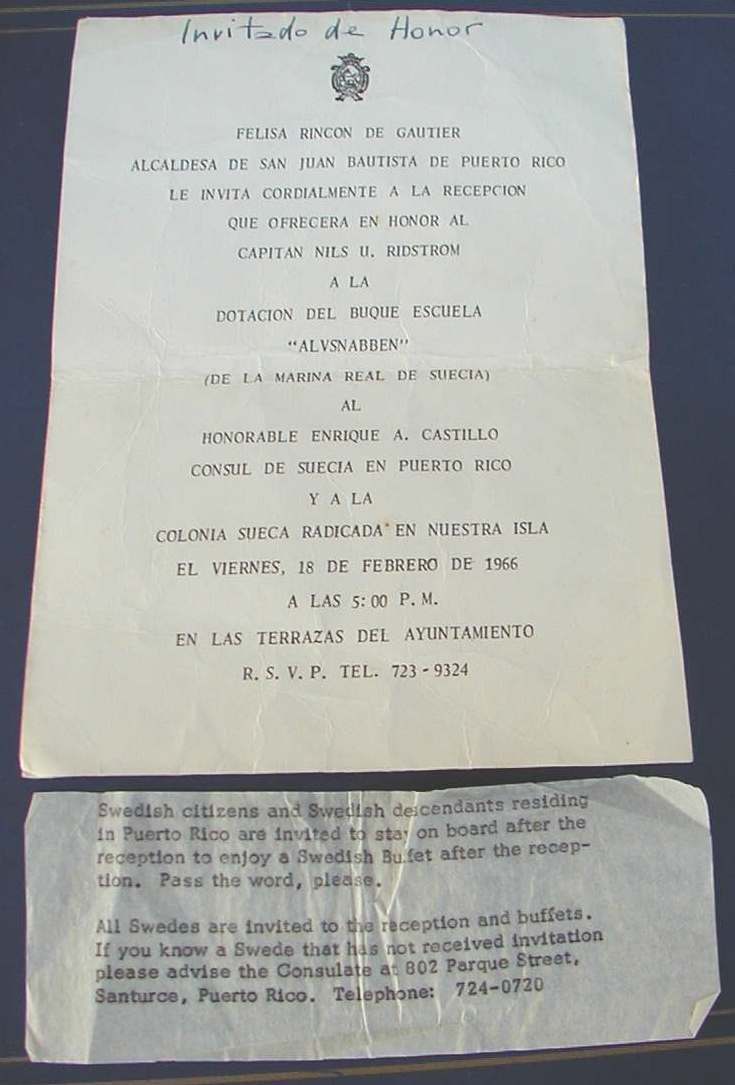 Meddelande uppsatt i rådhuset i Puntarenas som inbjuder
alla svenskar till mottagningen ombord.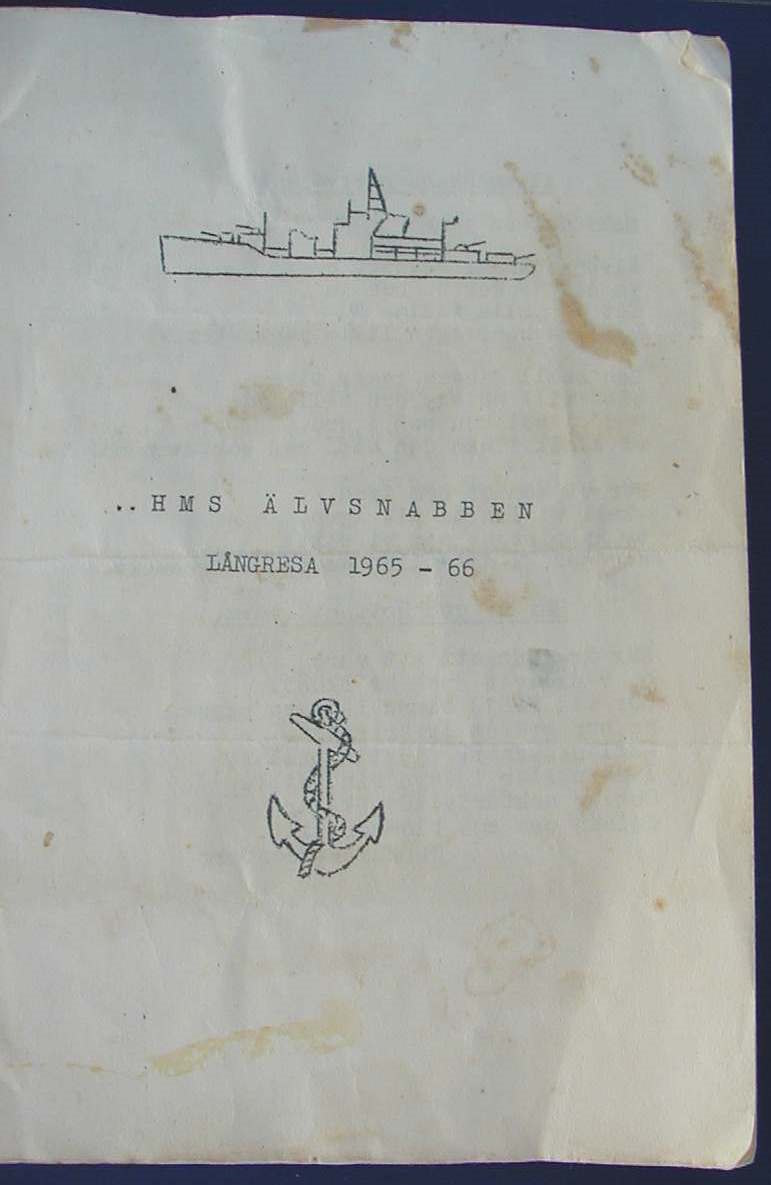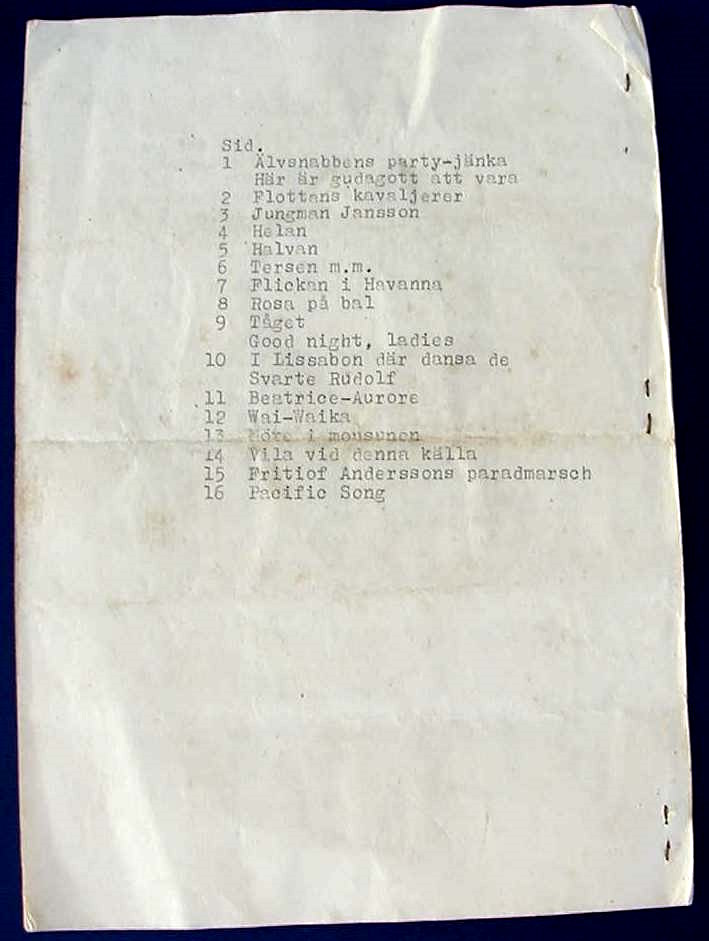 Sånghäfte från mottagningen ombord.


Följande bild är ett urklipp ur en lokal tidning inför besöket. Marie berättar att dom troligen inte hade någon bild på Älvsnabben så dom använde en bild på ett annat skepp istället.